To receive the latest news updates from Convergent, please subscribe to our mailing list.
SUBSCRIBE
Recent news from Convergent:
SAMPE neXus
(

Tuesday, June 29, 2021

)
Digital Super Cluster - EGBC
(

Wednesday, September 30, 2020

)
British Columbia's Digital Technology Supercluster brings together BC's leading companies, with one of the focuses being the development of Digital Twin technology. Engineers and Geoscientists BC wrote a feature article on this initiative, including an interview of Dr. Anoush Poursartip -- Convergent's Chief Strategy Officer; Director of Research & Development. If you're interested in utilizing digital twins to speed up your advanced composites product development and life cycle management, please contact Convergent
https://user-yinucac.cld.bz/INNOVATION-September-October-2020/16/
Convergent Tutorial Webinars on YouTube Live: Adding a Material to RAVEN Thursday 9/24
(

Monday, September 21, 2020

)
Convergent is now offering our monthly tutorial webinars through YouTube. The webinars are the last Thursday of every month from 11 AM - 12 PM Pacific. Join us live for access to a Q&A session or watch the videos later on your own time. No registration is required. 
This Thursday (09/24), we will review adding and creating your own material files using RAVEN's material manager tool. Use the below link to watch the live stream during or the recording of the webinar afterward.
Adding and Creating Materials in the RAVEN Material Manager: YouTube Access

Download an iCal Event with details here
Global Composites Experts Webinar Series - Purdue cdmHUB
(

Thursday, September 10, 2020

)
Purdue Composites Design & Manufacturing HUB (cdmHUB) invites you to a series of webinars presented by global composites experts. These webinars examine the history, present capabilities, and future of composites science and technology, with the goal of sharing the vast knowledge of composites that has been developed over the past 50 years.
 https://www.purdue.edu/cmsc/events/2020-webinars/

Dr. Anoush Poursartip, The University of British Columbia
Director, Composites Research Network

Co-Director, Composites Knowledge Network A Canada Networks of Centres of Excellence – NCE

Director of Research Convergent Manufacturing Technologies

Dr. Poursartip opens Purdue Unviersity's Global Composite Experts Webinar Series with a presentation on, Digital Disruption of Composites Manufacturing & Design.
Presented: September 10, 2020 at 11am-12pm Eastern
Speakers & Registration https://www.purdue.edu/cmsc/events/2020-webinars/#speakers
"Using Simulation for Composite Materials Parts Design" Webinar Presented by Hexcel
(

Wednesday, June 17, 2020

)
Dr. Sanjay Sharma, Global Leader of Advanced Modeling - R&T at Hexcel, presents this webinar on "Using Simulation for Composite Materials Parts Design." Convergent is proud to be a part of Hexcel's integrated computational materials engineering (ICME) workflow. As part of this presentation, Dr. Sharma demonstrates the utility of Convergent COMPRO to simulate and solve composites processing challenges. In addition to COMPRO, Convergent provides a full suite of software, hardware, and services to support data and simulation development and production of advanced composites. If you'd like to learn more about integrating ICME into your workflows, please contact Convergent.
https://hexcel.eventbuilder.com/event/24604?source=Hexcel
Presented By
Sanjay Sharma
Global Leader Advanced Modeling - R&T
Hexcel
Dr. Sharma brings more than 15 years of learning about composite materials using a simulation driven approach. He leads a team at Hexcel R&T credited with innovative techniques applied at the intersection of Materials Science and Structural applications. He counts himself to be fortunate to have been assisted by capable colleagues and team members.
He has a PhD in Mechanical engineering from Wichita State University.
Award of Excellence
(

Friday, November 23, 2018

)
As part of the CCMRD team including Boeing Canada – Winnipeg, Magellan Aerospace, ASCO, PCM, AVCORP, National Research Council, Red River College, Composites Research Network – University of British Columbia and the Composites Innovation Centre, Convergent has been awarded the Manitoba Aerospace Award of Excellence for Innovation and Technology Development. For more information, see http://mbaerospace.ca/all-stars-awards-winners/
2018 CAMX Dallas
(

Thursday, September 20, 2018

)
Convergent invites you to visit our booth at CAMX, Oct 16-18, in Dallas TX.
Digital Twins
(

Wednesday, June 6, 2018

)
Convergent has joined Canada's Digital Technology Supercluster to accelerate development of Digital Twins for composites manufacturing.
2018 SAMPE Long Beach
(

Thursday, March 8, 2018

)
Convergent is exhibiting at SAMPE Long Beach, May 21-24. Please stop by our booth and let us show you some new and exciting products.
Convergent family loses a loved colleague.
(

Saturday, March 4, 2017

)
Our dear colleague, Corey Lynam, Engineering Lead, Analysis Application, has passed away in a tragic accident.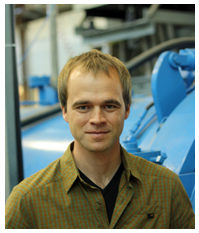 We regret to inform our dear customers, colleagues, collaborators and friends that Corey Lynam, Engineering Lead, Analysis Applications died in an avalanche whilst skiing the backcountry of Callaghan Valley near Whistler, BC on Saturday March 4th, 2017.
Link to CBC news article - Corey Lynam, Avalanche Callaghan Valley
Corey was highly valued and a rising star at Convergent, destined for great things, loved by his colleagues, and appreciated by his customers and collaborators. We are devastated and thank all of you who have reached out to us.
We have reached out to all who worked in any capacity with Corey. If by any chance, we have missed any detail please contact us immediately.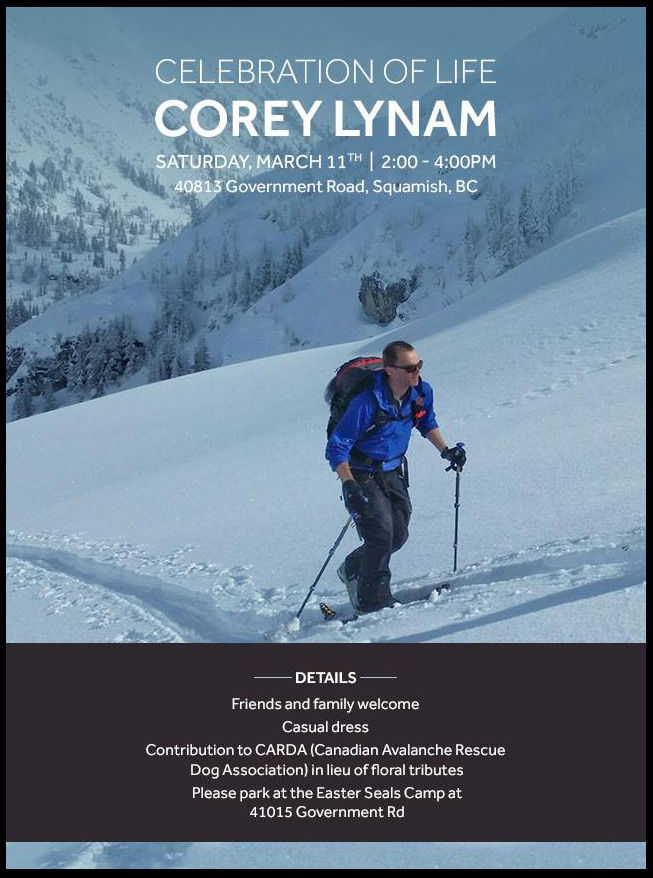 Facebook Link to Corey Lynam Memories

Pages