To receive the latest news updates from Convergent, please subscribe to our mailing list.
SUBSCRIBE
Recent news from Convergent:
VARDEC announces its initial collaborative research project with NGRAIN and Convergent
(

Friday, August 8, 2014

)
"VARDEC is an industry-led research consortium initiated by The Boeing Company to continue its multi-year, active involvement in visual analytics research at Canadian universities and with Canadian industry. VARDEC industry members work with Canadian researchers to create visual analytics projects that will benefit VARDEC members, and thus accelerate the use of advanced analytics to benefit the Canadian economy.Two VARDEC members, NGRAIN and Convergent Manufacturing Technologies, are collaborating on an applied research project to improve awareness of real-time sensor data using 3D virtual and augmented techniques in composite manufacturing environments." -nGRAIN 
Read the complete article here.
COHO Gas Flow and Leak Detection Launch at SAMPE Seattle 2014
(

Friday, June 6, 2014

)
Convergent's gas flow and leak detection demonstrations using COHO 601, the suitcase model, generated a lot of excitement at SAMPE Seattle 2014. We are proud that COHO was so enthusiastically coveted by SAMPE attendees, and had a lot of fun unveiling the technology. Convergent is delighted to have made such an engaging impact at the show and to have met as many new people as we did, and we look forward to continuing conversations around all of the excitement our COHO hardware generated.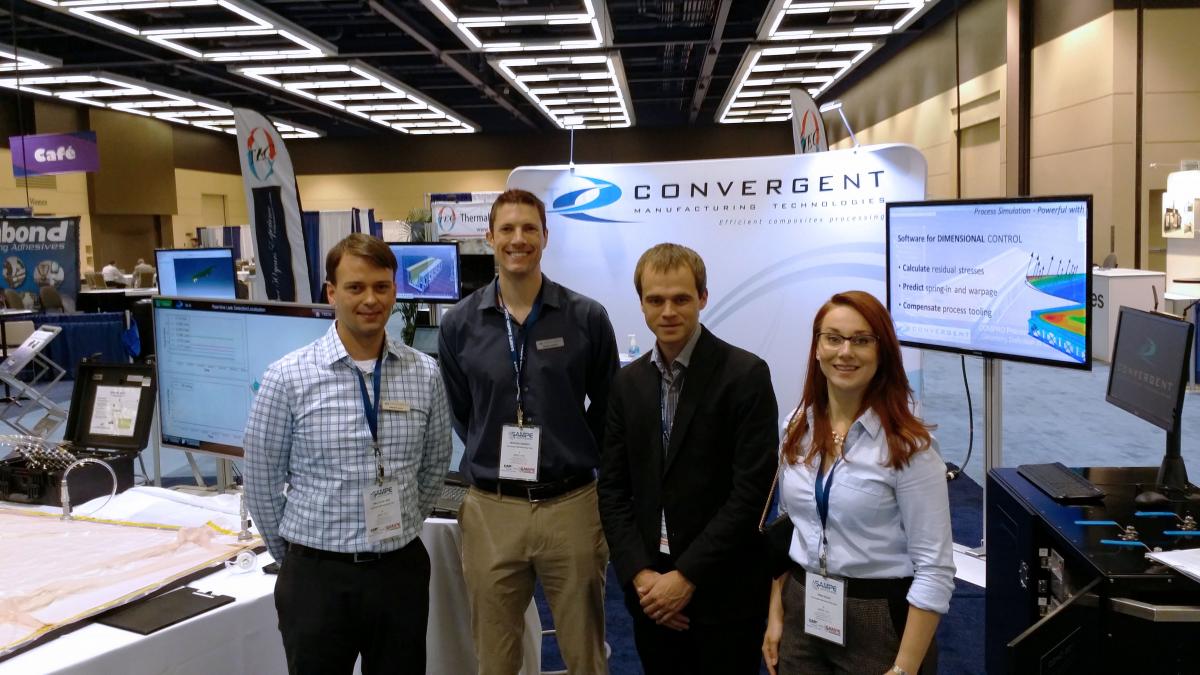 Successful Exhibition at JEC Europe 2014, Looking Forward to SAMPE Seattle 2014
(

Thursday, March 20, 2014

)
JEC Europe 2014 was a fulfilling and exciting experience for Convergent Manufacturing Technologies. Acting as a solution provider to Dassault Systèmes, the exhibition was highly successful. Working together with such a dynamic team, it was delightful to forge new colleague relationships, greet old customers, and establish new prospects.
We look forward to all of those we will have the opportunity to meet with again at SAMPE Seattle 2014.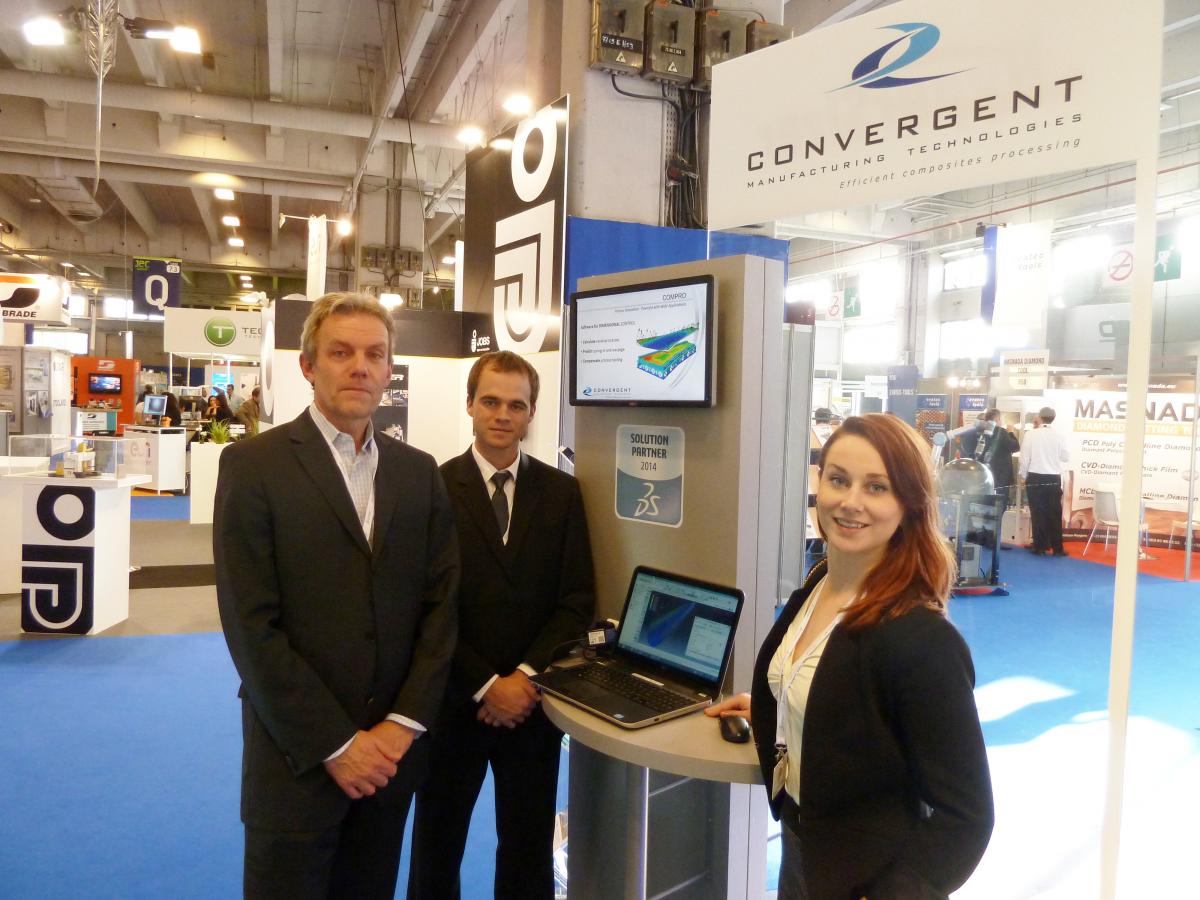 Convergent to Exhibit in the Dassault Systèmes Booth at JEC Europe 2014
(

Thursday, March 6, 2014

)
Please visit Convergent at JEC Europe 2014 in Paris, France to experience our simulation software in action.  You will find us in the Dassault Systèmes booth, #Q48 in Hall 7.3.
| | |
| --- | --- |
| Come see how our COMPRO software interoperates with CATIA V5 and ABAQUS to help you develop robust processes and mitigate spring-in effects, so that your as-manufactured parts satisfy dimensional tolerances and other engineering specifications. | |
Director of Research and Development Attended the 2014 Tabling of the Federal Budget
(

Monday, February 17, 2014

)
Dr. Anoush Poursartip, Director of Research and Development at Convergent was recently invited to the tabling of Budget 2014 in the House of Commons, Parliament Hill on Tuesday, February 11th, 2014, in his role as Director of the Composites Research Network.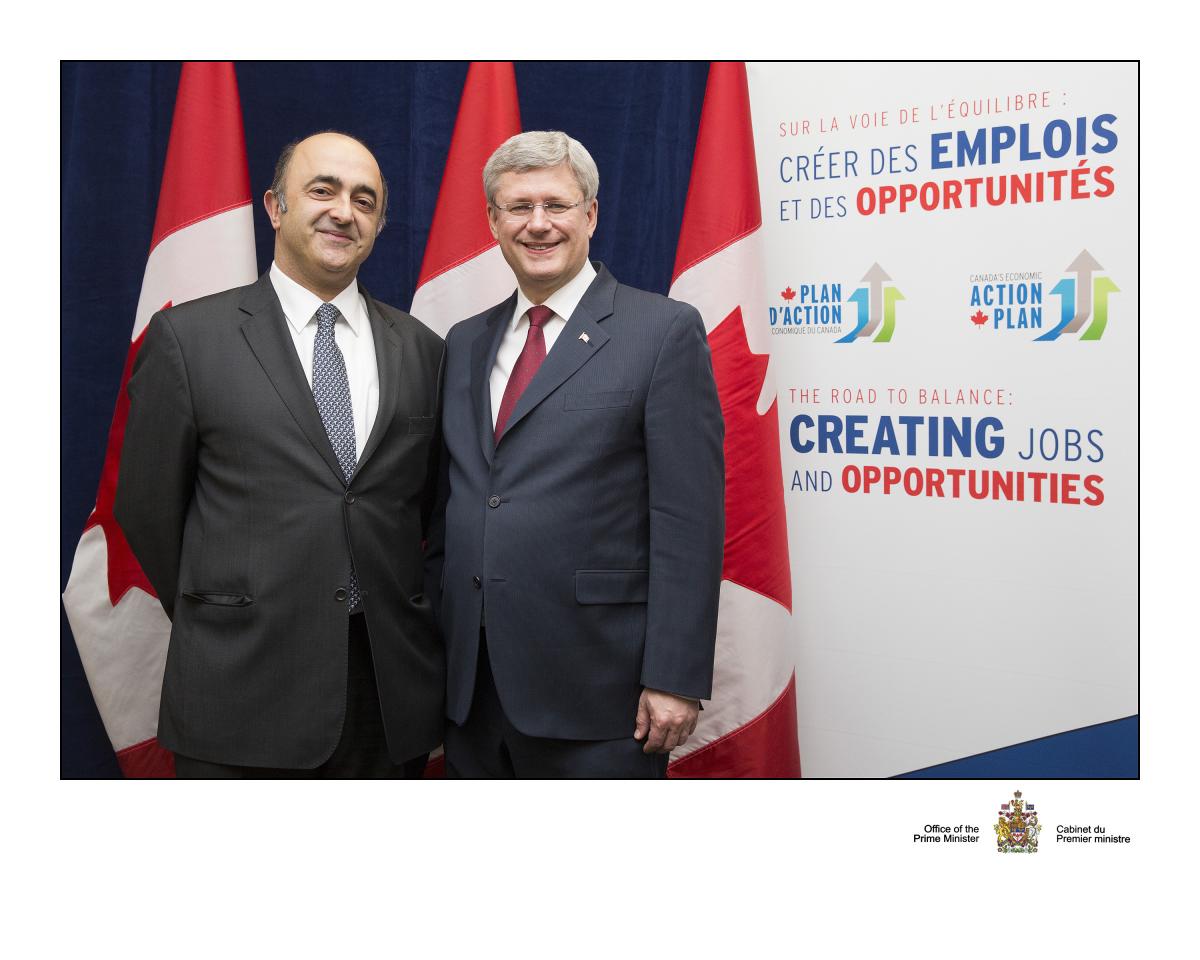 Visual Analytics
(

Tuesday, November 12, 2013

)
Convergent joins VARDEC, a visual analytics consortium lead by MITACS and The Boeing Company.
Convergent believes that visual analytics shortly will become a useful and powerful tool for visualization and interpretation of the large amounts of data generated through simulations or data gathering in the factory.
Factory of the future
(

Friday, November 8, 2013

)
Convergent leads the "Factory of the Future" project at the Canadian Composites Manufacturing R&D Inc.
The "Factory of the Future" project is focused on developing a practical framework for smart, data centric composites manufacturing.
Pages